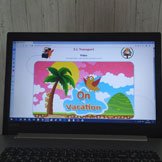 17 May 2020
Anna and her daughter Lilya, 5 y.o.
At first, we gave a try to the free On Vacation course. The kid watched 2 lessons in a row at once. She was so enthusiastic, she got down to tests right away. We're happy with the result. After 10 lessons, I noticed that my Lilya started to use the phrases and expressions in everyday life. She correctly names some household items in English. What I liked was the delivery method, professionalism and artistry of the teachers. And the set of tests and pictures for revision.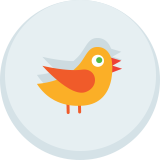 15 May 2020
Irina and her son Kolya, 10 y.o.
We've known about Poliglotiki programmes for a long time. HomeTeacher is quite a find for us. It's especially true for the period of self-isolation when all kids clubs are closed. Learning English with your platform has been a pleasure for my child and me. Even I've improved my English a little and discovered some new words. We'll continue learning with your other paid courses.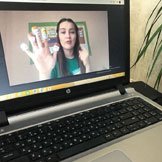 10 May 2020
Svetlana and her daughter Katerina, 14 y.o.
The 9th-grade graduation exams are coming. The online lessons of Poliglotiki turned out to be exactly what we needed to expand the English vocabulary. Everything is thoroughly thought through, the presentation is game-based, the language is clear. Tests with audio were a pleasure. We'd like you to add more courses for senior school students, we'll be with you for a long while.
3 May 2020
Anastasia and her son Konstantin, 4 y.o.
It's quite a comfortable platform for learning from home. You can always take a pause. There have been no technical difficulties with running Poliglotiki lessons. There are instructions on how to work with a kid, how to pause, how to do tasks. We watched videos together, made crafts, sculpted, revised words and sang songs.